Hector Fellow since 2013
Prof. Dr. Karl Leo
Prof. Dr. Karl Leo
Dresden Integrated Center for Applied Physics and Photonic Materi­als (IAPP), Techni­cal Univer­sity of Dresden
Karl Leo is Profes­sor of Optoelec­tron­ics and Head of the Dresden Integrated Center for Applied Physics and Photonic Materi­als (IAPP), at the Univer­sity of Dresden.
He is a pioneer in the field of organic semicon­duc­tors, which consti­tute the founda­tions of modern micro­elec­tron­ics. His research focuses on improv­ing the conduc­tiv­ity of semicon­duc­tors that are used for example in displays, in large solar cells and electronic circuits and to signif­i­cantly increase the efficiency of these devices.
His work has been honored, among others, with the Leibniz Prize of the German Research Founda­tion (DFG), an Advanced Grant of the European Research Council (ERC) and the Jan-Rajch­mann-Prize. He is member of the European Academy of Sciences, the German National Academy of Sciences (Leopold­ina), the the National Academy of Science and Engineer­ing (acatech), the Optical Society of America and the Canadian Insti­tute for Advanced Research. In the spin-offs Novalek AG and Heliatek GmbH he success­fully trans­ferred his research results into indus­trial applications.
Prof. Dr. Karl Leo
Future Technol­ogy Organic Elektronics
Currently, Prof. Leo works together with his team on the devel­op­ment of organic solar cells. Soon theses solar cells may play a major role in the world­wide power supply.
HFA-Sympo­sium
Prof. Dr. Karl Leo on "Organic electron­ics: new applications"
Sympo­sium of the Hector Fellow Academy on July 6, 2017 in cooper­a­tion with the Techni­cal Univer­sity of Dresden on the topic "Medicine 4.0 — Organic Electron­ics in Modern Medicine".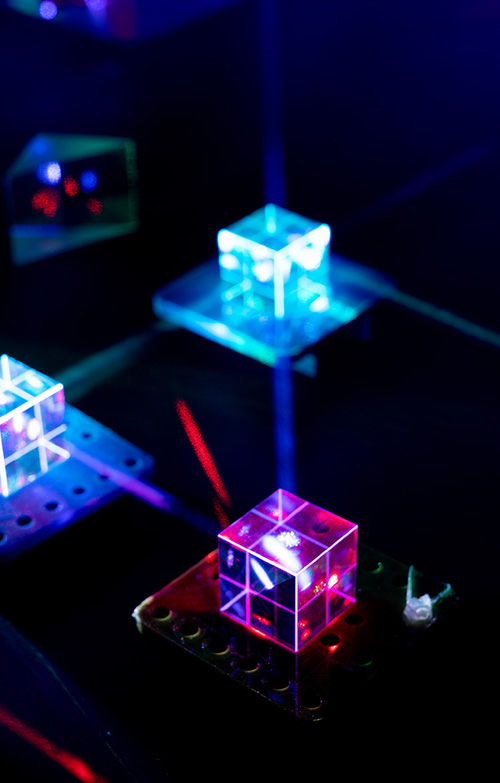 Optoelec­tron­ics
Research fields
5
Physics of organic semiconductors
5
Basic inves­ti­ga­tions on electronic and optical transport
5
Device appli­ca­tions, such as OLED (1.), organic solar cells, or organic transis­tors (2.)
[1] S. Reineke et al., Rev. Mod. Phys. 85, 1245 (2013)
[2] B. Luessem et al., J. Phys.: Condens. Matter 27, 443003 (2015)