Creat­ing the Future
Doctoral Projects
Every year, the Hector Fellow Academy supports several doctoral positions for promis­ing young scien­tists from all over the world. Under the super­vi­sion of a Hector Fellow, they will work on their innov­a­tive doctoral projects over a period of three years. In addition to financ­ing their positions, they receive additional research funding from the Academy and take part in further train­ing events.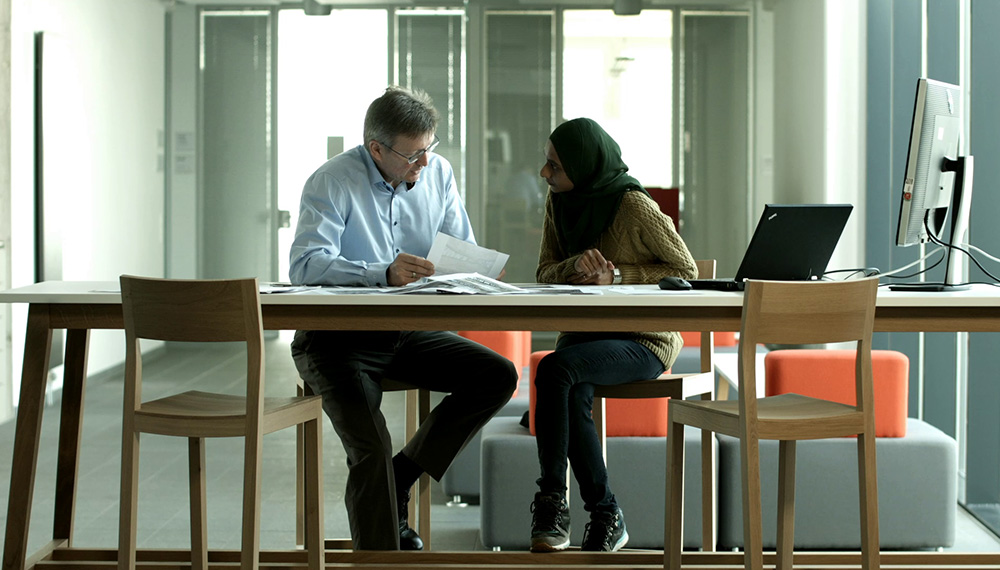 Current projects
The follow­ing doctoral projects projects are supported
Lochlan Walsh — Hector RCD Awardee Anna Stöckl
Human brains and vision-based robot­ics require inten­sive compu­ta­tion to recog­nize visual pattern features in various contexts and augmen­ta­tions, known as invari­ant pattern recog­ni­tion. The humming­bird hawkmoth (Macroglos­sum stellatarum) similarly uses pattern features on flowers to select suitable forag­ing sites, with only a fraction of the 'compu­ta­tional power'. Aiming to under­stand how they do so with such efficiency, we will use behav­ioural, neural, and compu­ta­tional methods to uncover the algorith­mic basis of (invari­ant) pattern recog­ni­tion in insect pollinators.
Alumni projects
Find here an overview of the already completed projects.